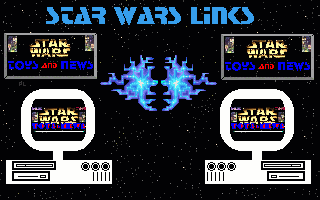 These are the Star Wars links that I think are above the rest! To get your page up here, e-mail me with your site's address, and the url of the pic I should use. You also must put SWT&N's link up at your own site. Please go here for SWT&N's Banners. If this is done wrong, I will not be able to post your site. Thank you.
---
Looking for the best Star Wars search? Want to avoid getting a search for something you don't want? Then use the Nerf-Herder search below. It really works! And its only for Star Wars sites!



The Star Wars Search
---
Also, this is the Nerf Exchange! A "GRADE A" Star Wars site's banner will show up whenever the image loads! If you press the 'reload' button, you will get a different site. Try it! Its Nerf-Herder! Is there anything they don't do?
---
Here are SWT&N's Top choices!!!
<!!-- Begin Links --!!>